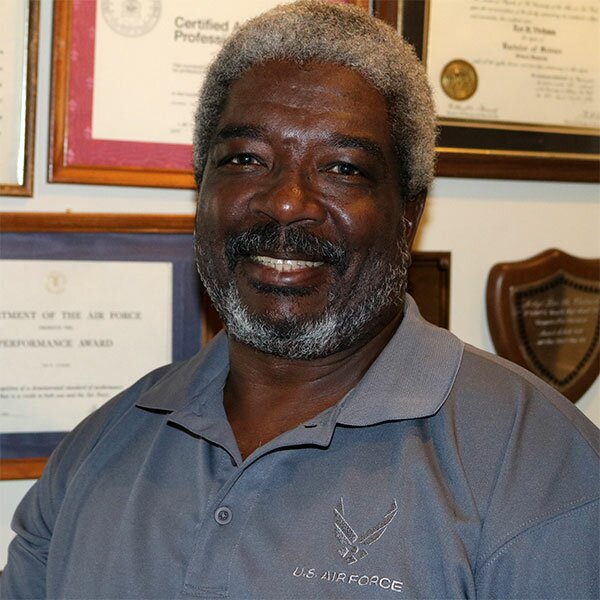 Ruben Lee Sims
Disabled United States Vietnam Veteran
Lyme Disease Advocate
Mr. Ruben Lee Sims grew up in Orlando, Florida. In 1970, Mr. Sims enlisted in the United States Air Force. He was assigned to England AFB, Louisiana, and 4 years later deployed to Karat AFB, Thailand where he earned the Vietnam War Campaign Ribbon. In 1977, he was recognized as the "USAF Comptrollers Top Enlisted Management Analyst of the Year". In 1983, Mr. Sims became the first Enlistee to earn the title Certified Cost Analyst. While in the military, Mr. Sims contracted Lyme Disease in Southern California in August 1982. He was on his way home from work when he hit a deer. A bystander wanted to donate the meat to an orphanage, so Mr. Sims helped her put the deer in her car. Later that day, he removed many ticks from his body. Mr. Sims contracting Lyme Disease and as a result of misdiagnosis, his illness led to military punishment and near courts martial. He was committed to psychiatric wards, and ultimately, the incident ended his otherwise stellar military career. By November 1984, he was discharged homeless as a hopeless hypochondriac. The basis for discharge was stated as "hypochondriasis with psychogenic pain disorder." The psychogenic pain is now confirmed Lyme disease.
Mr. Sims first suspected in 1985 he had Lyme disease. He was diligent in documenting and drawing his symptoms. At the time, the VA was not equipped to diagnose Lyme Disease. (The VA began recognizing Lyme Disease around 1996.) In 1985, a non-military doctor in San Diego was close to diagnosing Lyme disease, but since Mr. Sims had not traveled to New England, the doctor said that the symptoms cannot be Lyme.
After reading an article in a Costco magazine (April 2015) titled "Targeting Lyme Disease", Mr. Sims knew he had Lyme Disease. He was officially diagnosed in December 2015 and began treatment in January 2016. With his wife, Somjit, and his family by his side, (3 boys and 2 grandchildren), Mr. Sims was essentially blinded and suffered from Lyme and other symptoms for decades. Since treatment, his health is improving. He can now use the treadmill, sit in a lit room, and watch television.
Mr. Sims has been a self-advocate since the 1980s. He is proud of his recent advocacy work sharing his story through MilitaryLyme.org, CaliforniaLyme.org and elected government officials. Mr. Sims is full of hope. His goal is to reach Veterans, especially homeless Veterans, to help them connect their Lyme dots and seek proper treatment. Barring his health continues to improve, Mr. Sims plans on starting a non-profit helping veterans with Lyme Disease.